As a part of my own ROM base I'm making for my projects going forward, I found the need to have my own set of icons, so I decided, 'Let's go ahead and convert ALL of the RoTDD Item icons to work in S.F 1, and for the most part, the result was great!
The icons are compatible with MANY different color pallets, some examples being the original one, S.F.E's, and my projects going forward; the big thing to note is that light purple will be blue and the yellowish color is S.F 2 yellow!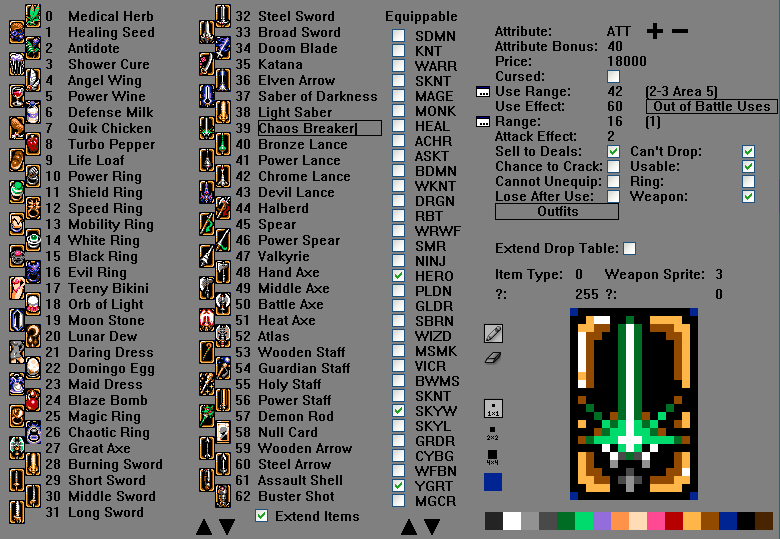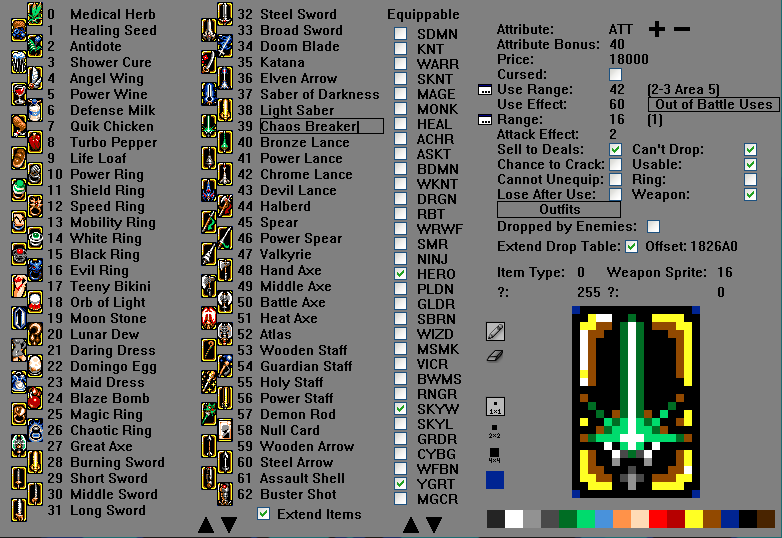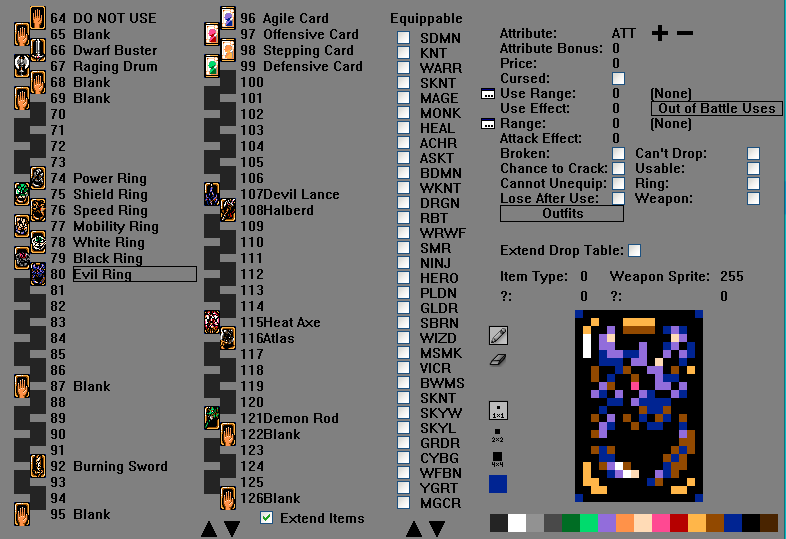 These converted icons are
100% FREE TO USE in ANY Shining Force project!
If you forget to credit me, don't sweat it - I won't blow up on you for it; just remember where you got these bad boys from!
Download;
(Contains every icon as a PNG and a file that you can import in the S.F 1 Editor)
-FUTURE UPDATE PLANS-

2.0;
Add color coding to the icons, and include all RoTDD-Exclusive weapons i.e Dwarf Buster, Raging Drum, Duelist, etc.