Version 3.1.1 is now available! View the "Updates" section for details and be sure to download the new version.
Kindan No Hako
is a Shining Force 1 randomizer
With its broad and ever-growing range of features, you can be sure that no two runs are alike (unless you want them that way...)!

Enter a world where anyone can be a squid, and sometimes Jogurt turns out to be a really strong Wolf Baron! New spells, enemies, and suffering are here for your enjoyment, with features made for and requested by players like you! The randomizer is constantly growing and improving to provide an even better and more random experience than before.

Check out the screenshots below to see what to expect, or jump in yourself and download it now! The process is simple, but be sure to read the included readme file!
Please note, the randomizer is only guaranteed to work on the Kega Fusion emulator, when following all directions as listed in the readme file. While I would like to expand compatibility in the future, expect issues when attempting to play in any other way!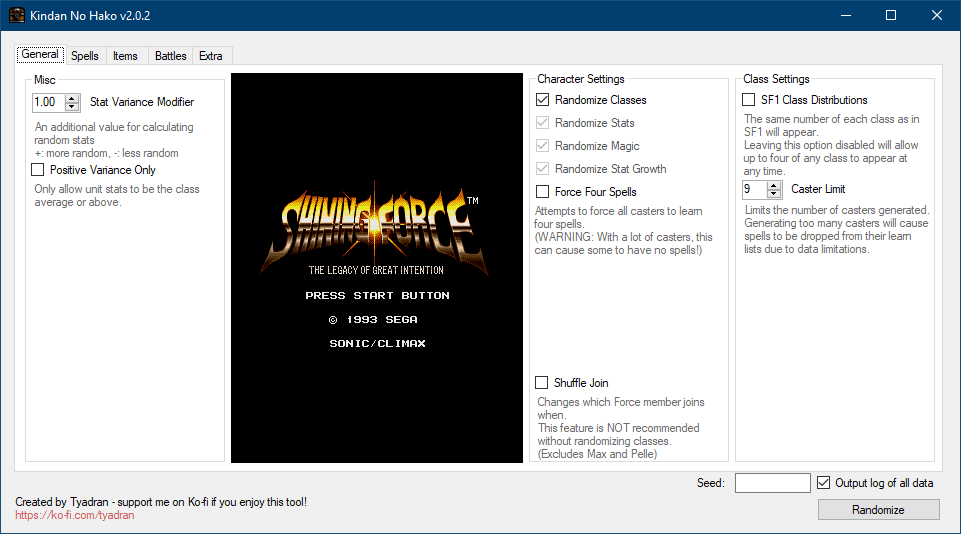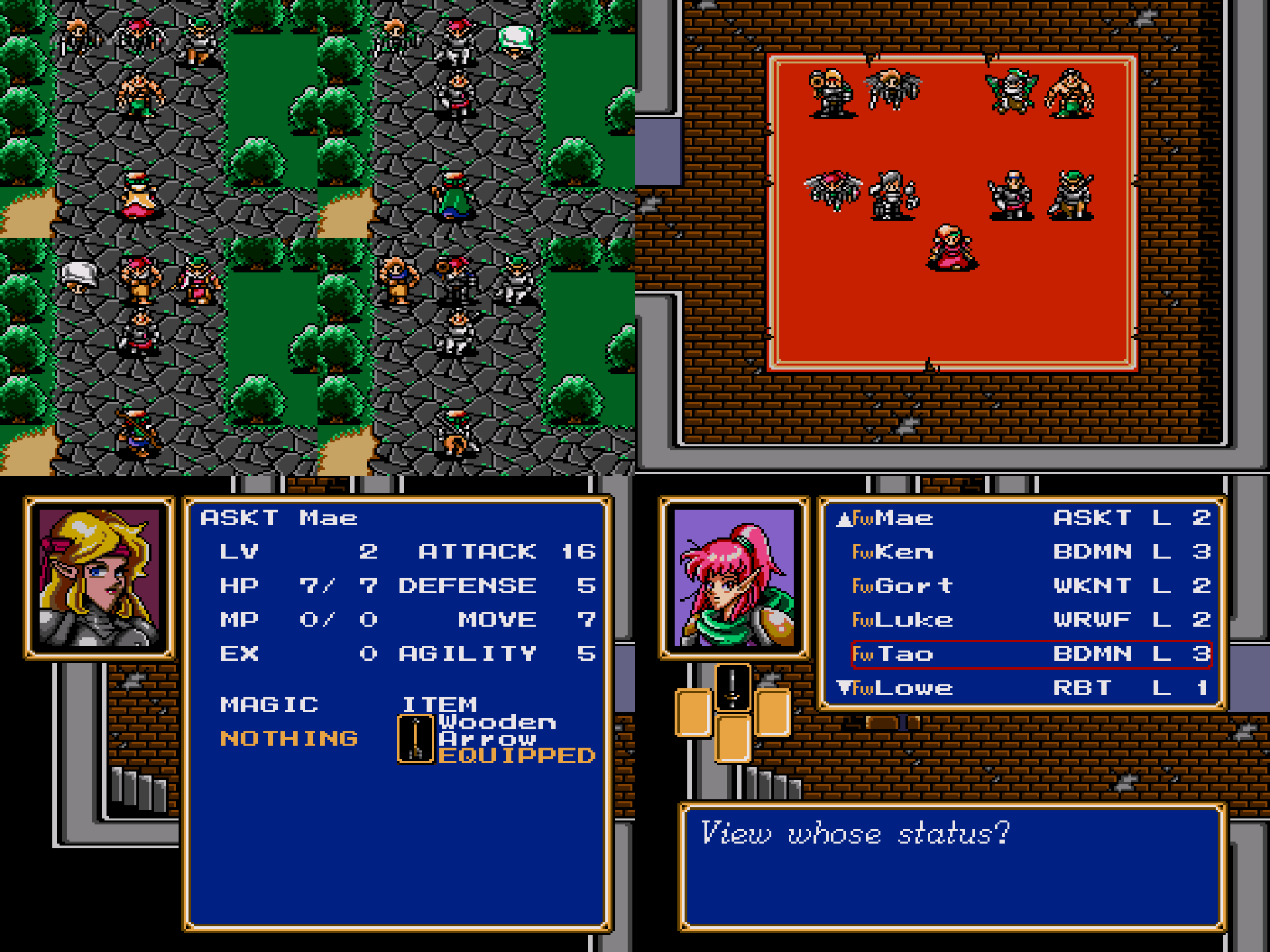 v3.0.0 promo: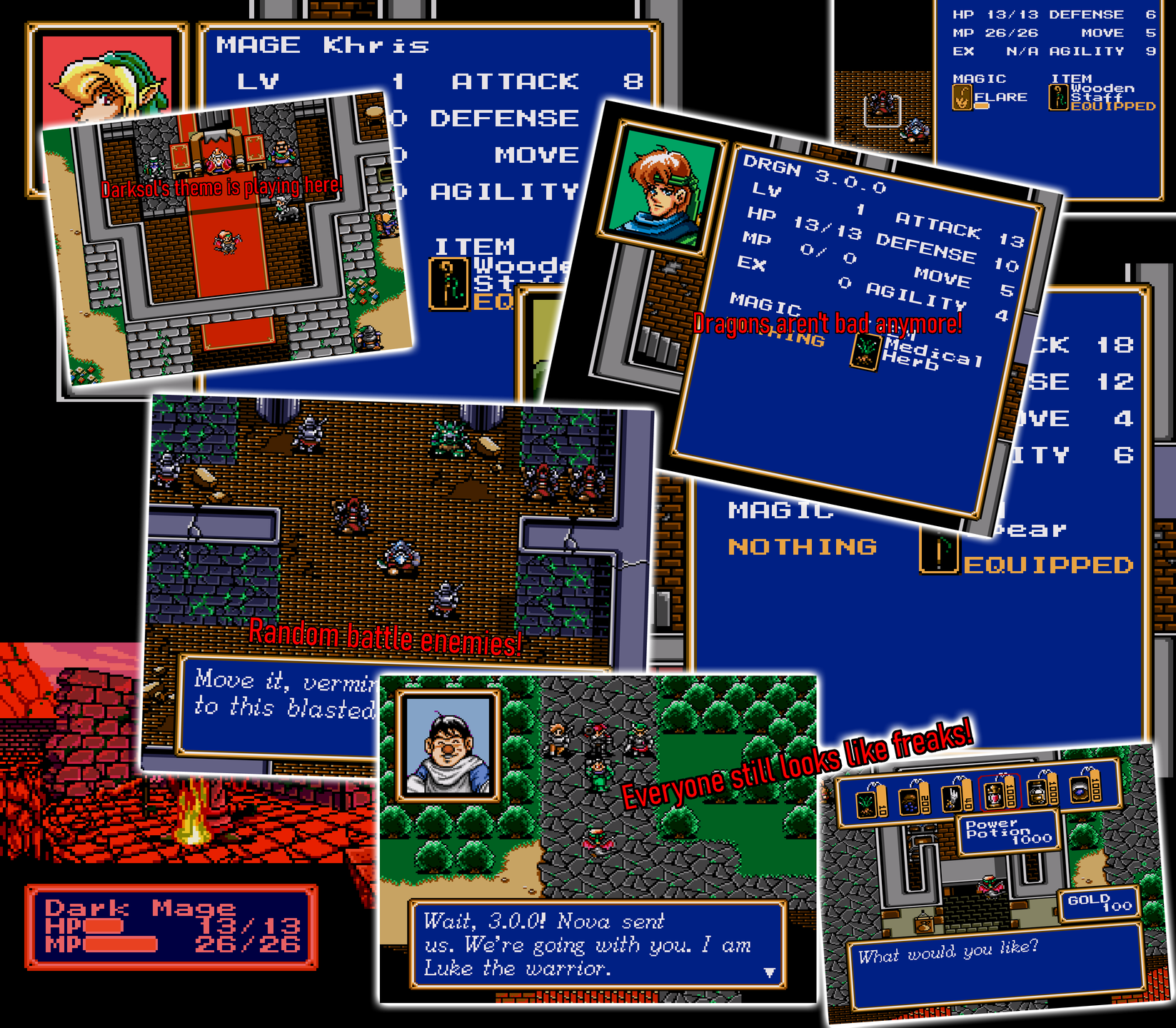 FAQ
Q: Is this a mod?
A: Not exactly. A .ips file is included that must be applied like a normal mod in order for Kindan to function, but Kindan itself is a standalone application that modifies the game's data. This allows it to be less restricted in function with the option to make more complicated changes to the game.
Q: What can I expect from Kindan No Hako?
A: Kindan No Hako currently supports randomizing characters, chests, and battles.
Q: My mage/healer doesn't have any spells! Why??
A: There is a limit to how many spells total can be learned by characters. If too many casters are generated, characters with higher ID values (this frequently affects Hanzou and Musashi) might not learn spells despite being valid classes. If this is an issue for you, turn down the Caster Limit to reduce the number of casters generated.
Q: Will Kindan generate KNTs with spells, like Arthur?
A: Not currently, no. Due to the issues with the spell limit, I've delayed adding caster knights until I can find a better solution.
Q: My...my MAGE just learned Detox...
A: Mages and Healers have a small chance to learn spells outside of their class's normal spell pool! It's a low chance but you'll probably see it once or twice. The only guarantees are: Healers WILL learn Heal, and Mages WILL have one of Blaze, Freeze, or Bolt reach Level 4, if they have one of them. All characters with spells will also start with at least one spell.
Q: Will this work with [insert mod here]?
A: Yes and no. The sprites used for Kindan are generated by the program itself, and won't use the sprites from your other mod. If you disable "Randomize Classes," however, it may be possible to randomize stats, magic, and stat growth for other mods. As I haven't tested this extensively, all I can say is that Kindan is not guaranteed to work with any other mod and may have unpredictable results.
Known Issues
Credits fail to play out fully

This is a common issue with mods. Will look into fixing it, but may not be possible.

Limitations on total spell count can cause some casters not to learn spells

Investigating this, hoping to find a workaround.
Disclaimer:
Kindan No Hako is to be used at your own risk. When following the directions as listed in the README, the software should be entirely safe. USING KINDAN NO HAKO ON NON-PRESCRIBED FILES COULD DAMAGE THOSE FILES. Do NOT use it on other files.
Hello! First time actually joining sfmods, but in my free time I've been developing a randomizer for SF1.
Tired of having a healthy class balance?
Tired of Hans being Hans?
Want to see Ken as a squid?
Well, do I have just the thing for you...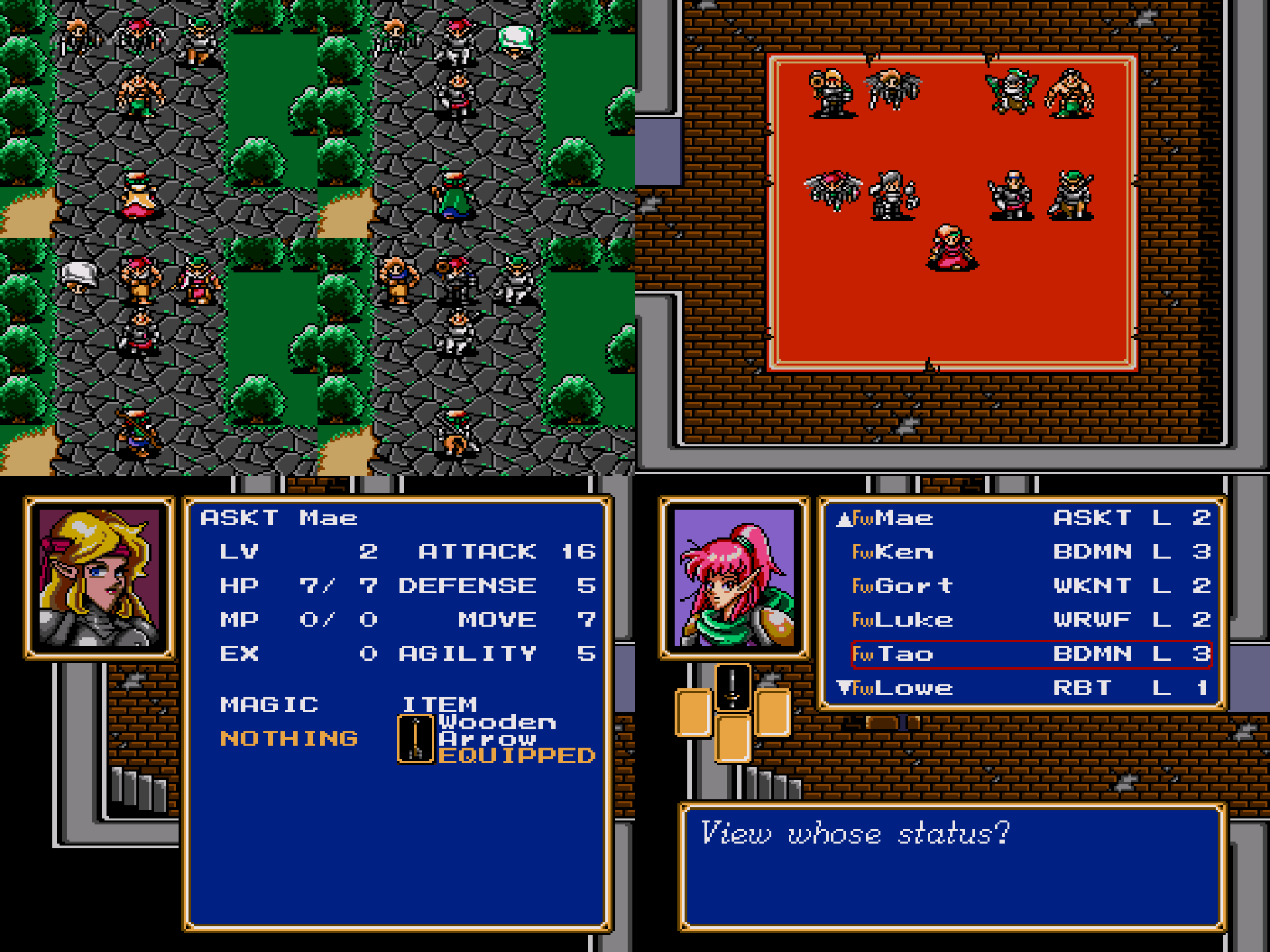 And all of this made possible in one tiny package!
Random classes! Stats! Spells!
Set the Modifier to 5 and get characters with 0 Defense or ludicrous amounts of HP!
Set it to 0 and experience the stat equivalent of eating uncooked pasta!
Just look at all the features you can expect!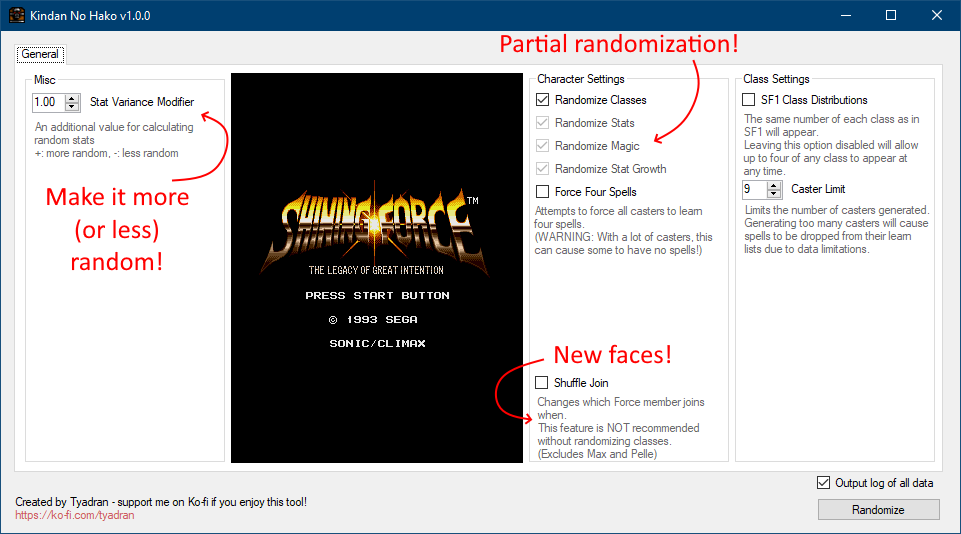 That's at least four!
Four entire features for the low low price of downloading at the top of the page!