You can download the ips patch by clicking on the orange download button on the top right of the page.
I do not take credit for any work(outside of my own graphical tweaks) for what is in this mod, Lobo has spent countless hours balancing his mod to be a challenging, rewarding, and much more entertaining game overall, please check out his modpage over at Shining Force Central found here:
https://forums.shiningforcecentral.com/viewtopic.php?f=3&t=21486
I personally use Lunar IPS patcher to patch the shining force games.
Located here:
https://www.romhacking.net/utilities/240/
Here is a quick preview of what is in this mod:
New weapon sprites for all classes.
New Battle sprites for characters that desperately need them.
More unique kings(no more "Attack of the clone kings" during your playthough)
Mishaela has a slightly different introduction and dialogue in earlier chapters. She has her own sprite that actually looks like her...
And more!
Keep in mind, Lobo's original Mask-less Kane is used in place of my own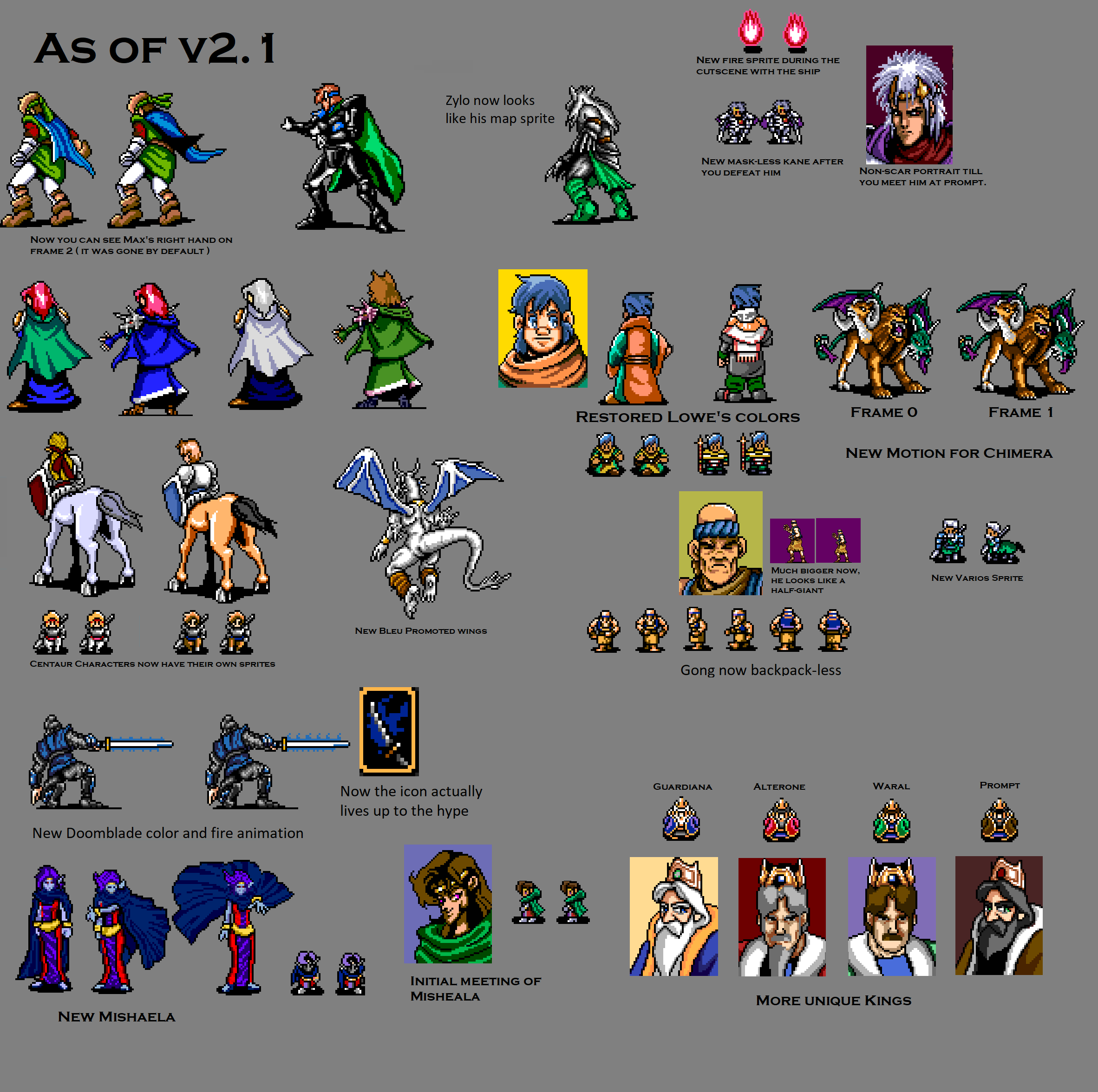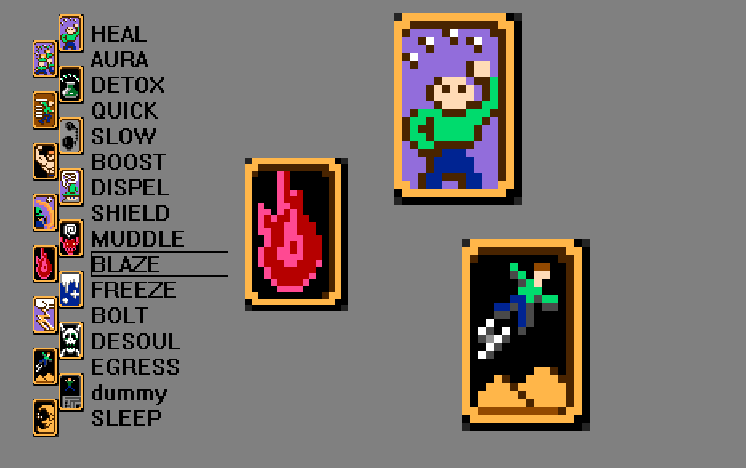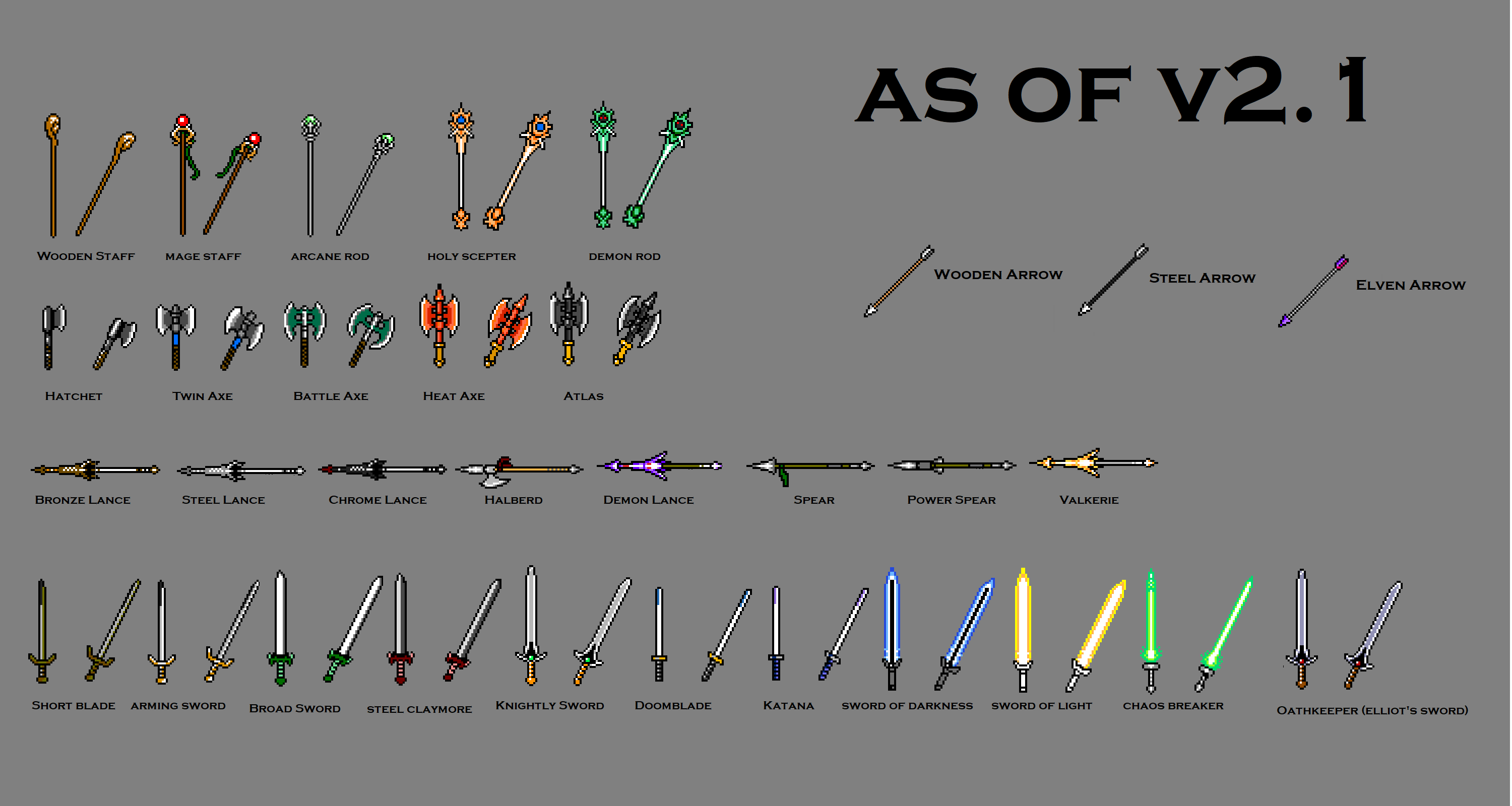 This whole mod started with just adding white leggings to max's Unpromoted sprite, months later it has grown into almost a full overhaul of everything from map sprites to battle sprites, portraits and more. I hope you enjoy playing with these graphical tweaks as much as I have had creating them.
If you encounter any issue/bugs/whatever, you can contact me here or over at SFC and i'll will work to correct it asap